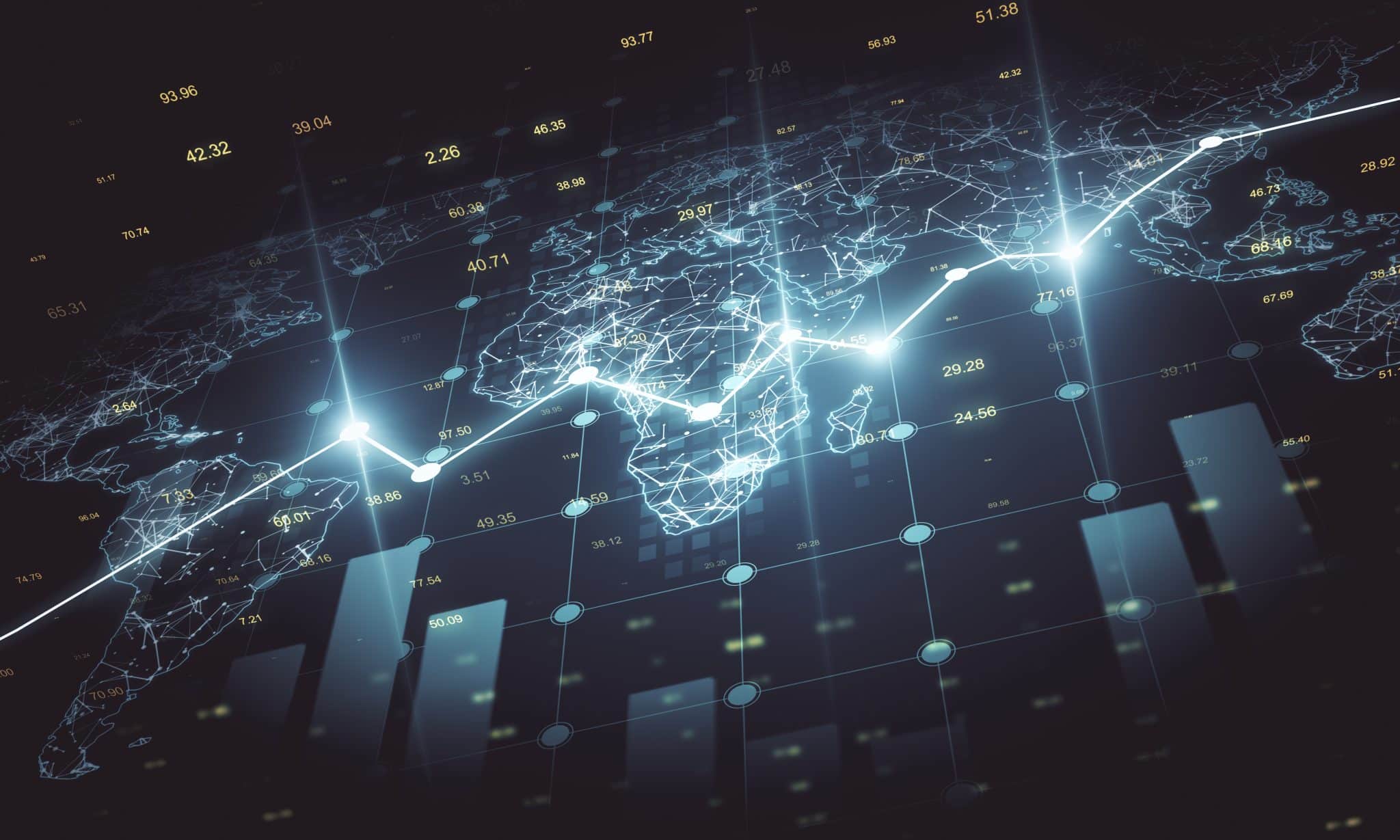 Chartis Energy50® Winner's Profile: cQuant.io
Founded in 2016, cQuant.io (cQuant) is an industry leader in energy and commodities analytic solutions. The US-based company, which ranked 20th in last year's Energy50 awards, has consistently sought to break the industry mold and now claims to be one of the fastest growing companies in analytics.
cQuant provides analytic tools on demand in a modern, cloud-native platform. Specializing in Total Portfolio Analysis, cQuant's platform enables physical asset, financial contract, market simulation, risk management and hedge optimization analytics.
Mark Bosse, Vice President of Business Development, says: "From the very start, cQuant wanted to be a different type of energy analytics company. That meant an intentional focus, firstly on the architecture and capabilities of the platform and then on the sophistication of the individual models running on that platform."
Analytics on Demand to Manage Volatility
cQuant.io prides itself on providing its customers with choice and flexibility. The platform's 40+ models can be used individually or combined in Analytic Chains to custom fit client workflows, with new models added regularly. Mr. Bosse cites some of these new models as key to the firm's recent success, such as its Hedge Optimization model. This model provides clients with the ability to automatically determine optimized hedge strategies, tailored to clients' specific objectives and portfolios. "It is one example of a particularly complicated problem for our clients that we are particularly good at solving," Mr. Bosse says.
"With the current volatility in worldwide energy markets, the shortcomings of traditional mathematical methodologies for handling risk factors and simulations are really exacerbated," Mr. Bosse continues. "In contrast, our CORE risk-factor simulation model provides a significant advantage in helping to understand and tame the impact of this unprecedented volatility. CORE manages and simulates all risk factors without manual calibration by the user. It is a remarkable and new way of modelling risk factors that has really helped to set us apart."
Geographical Expansion
In recent years cQuant.io has expanded geographically. It now has a footprint in the United States, Europe and Asia and will continue to build that global presence. cQuant is also scaling the types of organizations it markets to, extending from mid-tier energy portfolios to the largest energy companies and even Fortune 50 companies with global energy portfolios. Today, cQuant works with utilities, municipalities, independent power producers, renewable developers, and large corporations trying to reduce their carbon footprint.
"Equally, we are working with organizations known as RIPPS – Renewable Independent Power Producers," says Mr. Bosse. "They are often either private equity or venture capital funded and have different financial reporting requirements and a different understanding of traditional energy risk metrics. As these companies start to mature, we are seeing a lot of demand for our capabilities in helping them to value and report on investment performance."
Portfolio Management-as-a-Service
cQuant.io released Portfolio Management as a Service (PMaaS) in 2022 for companies that need to understand their risk position or asset values but have not yet built the expertise or have access to adequate resources in-house. cQuant configures and manages their analytics and delivers weekly and monthly reports.
For our PMaaS customers, cQuant acts as an analytic partner until the client is ready to take over their analytic workflows. "We can act as their quant team," explains Mr. Bosse. "When they are ready to bring personnel on board it is quite simple for them to transition to using the software themselves. We have received a lot of positive feedback so far, and the quality of our analytic staff is a big driver of this success."
Focusing on Speed and New Use Cases
In 2023, cQuant.io plans to expand its models and methodologies further into non-power commodities. cQuant's versatile platform provides a natural migration path to these new markets.
A significant front of the new analytic frontier is in providing analytic insight at the pace of business. A few years ago, it was sufficient to simulate portfolio level risk overnight, but not any longer. Forward thinking energy companies are simulating asset valuations and portfolio level impacts when evaluating trades, which requires sophisticated simulations to complete in minutes not hours or days. This is where cQuant's advantage really shines. Expect cQuant to continue to push the envelope on performance into the future.
"Another one of our strategic focuses is building an ecosystem of strategic partners, via automation and APIs, to deliver a best of breed set of solutions, harnessing our SaaS cloud native architecture," continues Bosse. Details of these best of breed partners (digitally integrated) are expected to be released over the course of the next year.
"Finally, cQuant is seeking to take our optimization methodology and apply it across a number of new use cases, to help organizations really leverage their portfolios. The leading energy companies are seeking to squeeze every drop of value from their portfolios, while still managing risk. Being able to extract insight, not just observe, is one of our key tenets that places us at the pinnacle of total portfolio management and analysis," concludes Mr. Bosse.