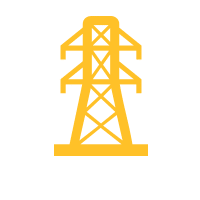 Volatile financial markets, unpredictable customer demand, and constantly-changing regulations all mean uncertainty for organizations in the power sector. cQuant.io's advanced market analysis, portfolio analytics, and cash flow reporting help the power industry hedge risks, forecast revenues, and protect value amid uncertainty.

Utilities, independent power producers, and generation asset managers in the electric power industry are routinely confronted with high stakes decisions that impact the future of their businesses. Highly volatile financial energy markets, uncertain future customer demand, and a constantly-changing regulatory landscape mean mistakes can be very costly. Having access to sophisticated analytics is not just a competitive advantage, it's a business necessity.
cQuant.io's analytic models for the electric power sector serve a variety of business needs, including:
Portfolio cash flow and cash flow at risk (CFaR) analysis
Asset valuation (both intrinsic and extrinsic)
Stochastic market forecasting and simulation
Generation dispatch optimization
Financial planning and scenario analysis
Hedge selection and effectiveness analysis
All models are designed to consume the most current market and operational data available, ensuring your business reporting keeps pace with the fast-changing energy markets and never goes stale.
Visit the Solutions and Use Cases pages to learn more about how cQuant.io can help improve your organization's analytical capabilities.