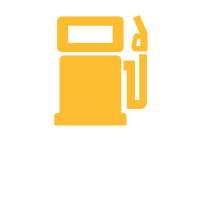 Notoriously uncertain market prices for oil, natural gas, and other fossil fuels generate risk for fuels market participants with physical assets or financial contracts. cQuant.io's analytics are designed to expose key areas of uncertainty and reveal hedging strategies to protect profit margins against unexpected market moves.

With sustained low prices for natural gas, oil, and refined products, profit margins in the fuels sector are narrow and timing is critical. Uncertainty in production levels and market prices must be navigated carefully to ensure no revenue is left on the table. cQuant.io provides a range of analysis options to help fuels organizations maximize value from physical assets and ensure financial hedges perform as expected.
cQuant.io's analysis tools address an array of important business challenges, including:
Production value estimation and revenue forecasting
Market forecasting and analysis, including Monte Carlo simulation of spot and forward market prices
Hedge selection/effectiveness and scenario analysis
Portfolio cash flow and cash flow at risk (CFaR) reporting
Custom deal valuation and mark-to-market analysis
All models are designed to consume the most current market data available, to ensure your analysis keeps pace with fast-changing fuels markets and gives you the data-driven insights you need to protect your portfolio's value.
Visit the Solutions and Use Cases pages to learn more about how cQuant.io can elevate your analytical capabilities to ensure your fuels assets are performing at their best.