Trading
Industry Vertical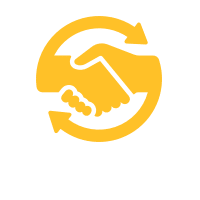 Energy markets move fast and the concepts of value and risk for trades and complex structured transactions can be opaque. cQuant.io offers traders on-demand access to sophisticated energy-focused models for everything from MtM and VaR reporting to third-party valuation of physical, financial, and hybrid deal structures.

In today's energy markets, not having access to the best data analytics is more than a competitive disadvantage; it's a financial liability. cQuant.io provides a variety of tools custom-tailored to the unique analytical needs of the energy finance sector for everything from position limit reporting to complex deal valuation and 3rd party assessment.
cQuant.io's trading tools address a wide range of energy trading business needs, including:
Deal valuation, from vanilla products to complex structured transactions, including hybrid structures with physical and financial components
Hedge effectiveness and risk reduction value assessment
MtM, VaR, and future cash flow distribution analysis at the individual trade and portfolio-wide levels
Historical trade performance analysis
Net position and trade limit reporting
All models are designed to consume the most current market data available, to make sure your analysis stays as current as possible. Additionally, many trade analysis tools leverage cQuant's proprietary stochastic price simulation framework for a robust treatment of future market uncertainty and risk.
Visit the Solutions and Use Cases pages to learn more about how cQuant.io can add analytical insight to your trading organization's daily operations.